My name is Lindsey Russell.  I grew up in northern Michigan – Omer, Michigan to be exact (literally Michigan's Smallest City).  I'm a 2004 graduate of Michigan State University, graduating with degrees in Supply Chain Management and Spanish.  Currently, I live in Bay City, Michigan with my boyfriend Brian.  We plan on getting married (eventually), living in Bay City, and purchasing an older home at some point.  We have a seven year-old cat name Sparty.
Professionally, I'm looking for a position in purchasing, planning, or logistics in the Tri-City area.  It has been difficult, but the right job is out there for me.  Brian worked as a database administrator for Case Systems in Midland, Michigan from 2006 – 2009.  Both of our families live in the area, and that is a big reason why we have chosen to live in the Bay City area.
Personally, I love to write, create websites and blogs, comment on politics, and read.  I'm not shy about my beliefs.  That said, I enjoy different points of view and encourage mature discussion.  Unfortunately, mature discussion of real issues is hard to come by today.  I thoroughly hope that you enjoy my blogs.  Please feel free to comment, link, etc.  I welcome open and honest discussion.  I enjoy writing about politics, writing online, free online tools, blogging, Michigan, and just about anything else that crosses my path.
Lindsey J. Russell
P.S. – I'll be creating a new personal website soon!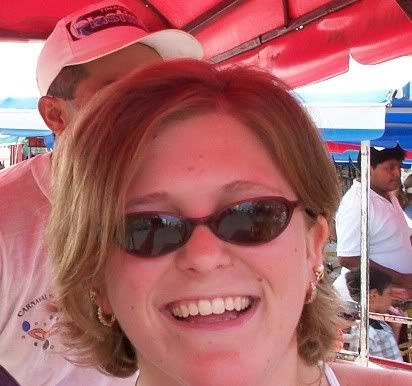 24 Comments